Ropes courses offer player a fun time to climbing tall structures and finishing challenging obstacles. They also provide valuable physical activity and create team-building opportunities. Ropes course businesses are highly versatile in size and location. Indoor ropes courses can operate all year round regardless of weather conditions.
As picture, this is the latest work of our designer team. The rope couse built in commercial center in China. Approximately 150 sqm in the venue, include 24 obstacle course, our designers have expanded rock climbing and climbing nets according to the height, which can better develop the children's ability to overcome difficulties.
Product Parameters:
P

roduct Name




Ropes Access Course




Custom Contents




1.Color; 2.Theme; 3.Play Activities




Standard Features




1.Steel climbing stair

2.Elements or ropes activities

3.Appropriate amount of harnesses for kids or adults.

4.Appropriate amount of Lanyards.

5.Appropriate amount of Triple Step Karabiners.

6.Operator training video or manuals

7.Platform height – Customized or designed as per your site's height by us

Optional




1.Customerized color for steel frame

2.Themes – Tropical, pirate, Jurassic

3.Yellow or Orange static rope

4.Sun shades

5.Additional PPE

6.Installation Guide at your site

7.Operator trainer training at your site

8.Maintenance and inspection training at JP Development after 1 year of course operation

Applications




Amusement park, Shopping mall, Adventure Park, Complex Sport Park, ect.



Product Shows: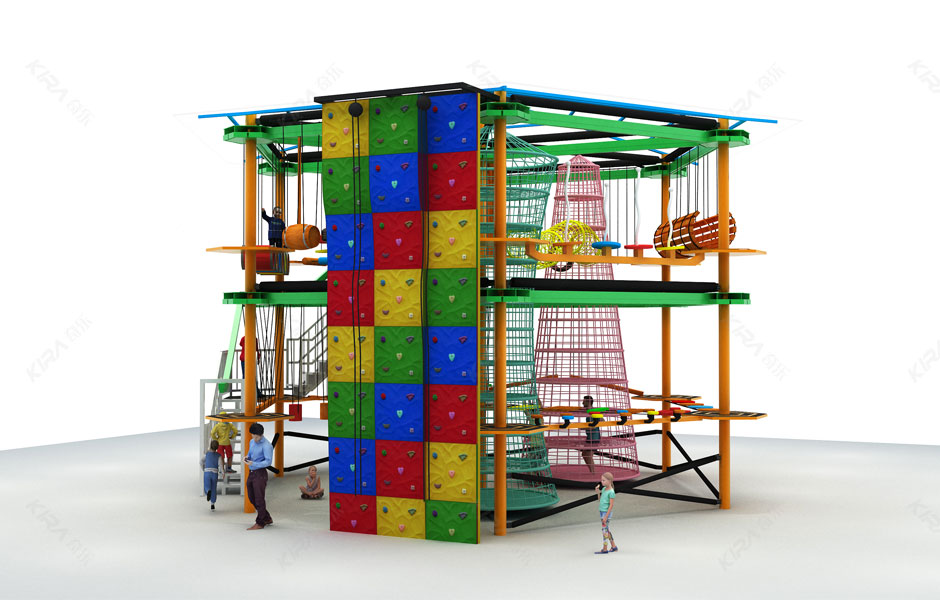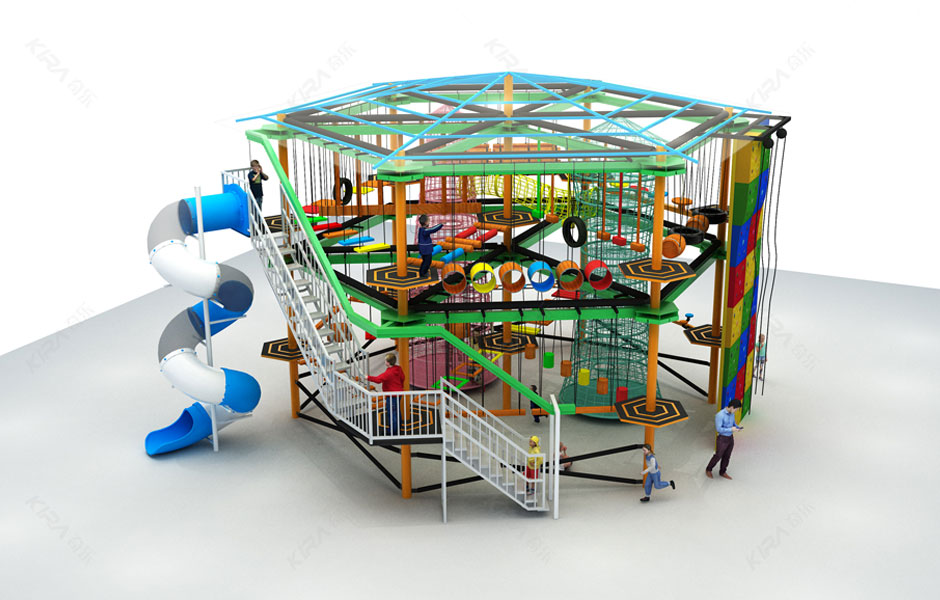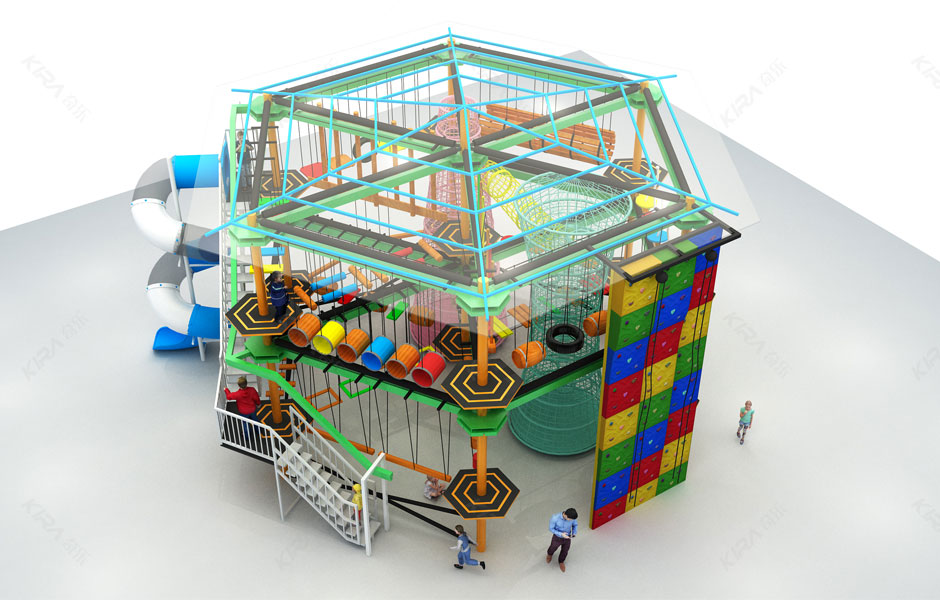 Kira Rope Course Project cases: